EPO Workshop on Patent Data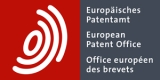 We are happy to announce that during the EARIE conference, the European Patent Office (EPO) will organise a workshop on the academic use of the PATSTAT patent data base. The workshop will take place parallel to the regular scientific programme and is open to all participants of the conference.
Time and Place: Saturday, 29 August 2015, 11:30 - 14:00, Room M 101
--The workshop will be 30 minutes shorter than previously announced--

The PATSTAT Product Line: A Rich Source of Bibliographic and Legal Status Patent Data
The workshop is an introduction to the PATSTAT product line, which was specially designed by the European Patent Office for experienced users of patent information. It provides a unique basis for advanced statistical analyses of patent data, opening up new opportunities for analyses in the field of economics. Participants will be introduced to the main features of the PATSTAT product line and will get an insight into the many benefits it offers.
Agenda:
Introductory talk by Dietmar Harhoff (Max-Planck Institute, Munich)
Introduction to the European patent system and the European Patent Office
Overview of the PATSTAT product line
Introduction to patent statistics
PATSTAT Online, a web-based interface to the PATSTAT product line: How to run queries, analyse and visualise results
Q & A